Your company can make a significant difference to victims of bullying and their families. Register your interest in working with We Are Stronger Charity U.K. If you want to learn more about becoming a corporate partner with us, please contact our team and they will get back to you. Together, we can help victims of bullying and their families. How your company can support We Are Stronger Charity U.K.
SUPPORT A CAMPAIGN
We are delighted to offer a variety of sponsorship opportunities that can be tailored to suit your business objectives, from special events to local, and national campaigns. From our selected sponsorship opportunities, your company will be able to:
-Raise brand awareness and preference;
-Drive positive reputation and raise awareness of business activities; and
-Build emotional commitment to your brand.
CORPORATE EVENTS
Join in our many activities Is there someone in your company who is always talking about running a marathon, baking cakes, or dancing? We have a variety of exciting activities both in the UK and in Italy, that employees can get involved in. We will help teams or individuals prepare for their activities, providing support on fundraising ideas.
EMPLOYEE'S VOLUNTEERING
We Are Stronger Charity U.K. has a wide range of volunteering opportunities that you and your colleagues can get involved in.
These will:
-Utilise employee's core skills and develop new ones;
-Include team building activities increase morale, motivation, commitment, and performance;
-Improve your company's image and profile in the community; and
-Provide further insight into the work of We Are Stronger Charity U.K. with children, schools, and their families.
Increasingly, companies are seeing the benefits of working with a charity partner, embedding the partnership within the organisation culture, to deliver mutually beneficial results, and a lasting legacy.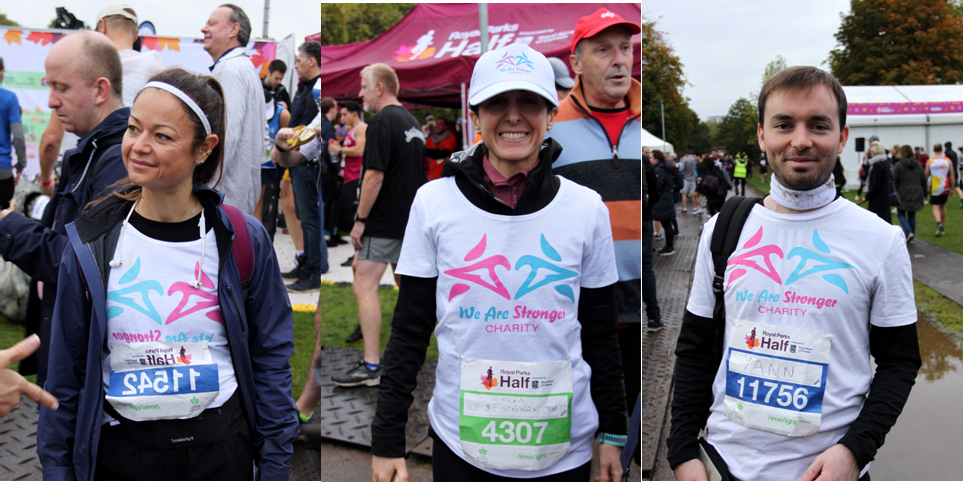 BECOME A COMMERCIAL PARTNER
By becoming a commercial partner, we will not only improve the lives of victims of bullying, but we will provide your business with the opportunity to make a tangible difference.